Welcome to Patient Centered Philosophy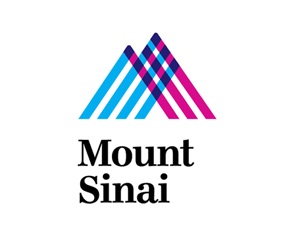 Welcome to the website of OBGYN on the Park, a full-service Obstetrics/Gynecology practice with two convenient office locations in Manhattan and Brooklyn, New York. Delivering exceptional women's health services and high quality patient care is the foundation of the OBGYN on the Park practice philosophy, and the cornerstone of the pledge we make to our patients. We believe that the dialogue and interaction that takes place between a patient and her physician forms the basis of high quality care. To that end, we afford all of our patient's more than ample time for each visit.
We follow through on this promise with:
Customized treatment plans, uniquely tailored to meet the specific needs of each patient
Cutting edge equipment and procedural techniques
An office staff comprised of knowledgeable and professional team members with years of experience working in women's healthcare
About Us
The OBGYN on the Park staff includes four highly esteemed Obstetricians/Gynecologists who are respected experts within their field, and are board certified by the American Board of Obstetrics and Gynecology (ABOG). Our staff also includes a dedicated nursing team with years of experience working in Obstetrics/ Gynecology and a profound commitment to providing a superior level of care for our patients. Each practice team member is dedicated to fostering lasting relationships with patients that are built upon a foundation of mutual trust and respect, and that only grow stronger with each passing year.
Learn More
Low Cesarean Section Rate of Less than 10%
At OBGYN on the Park our well-respected team of board certified Obstetricians/Gynecologists specialize in successful vaginal birth and VBAC (vaginal birth after cesarean) deliveries, as evidenced by our low cesarean section rate of less than 10%, which is well below the national average of 33%.
Learn More
Our office will make every effort to provide you with the finest care at a reasonable cost. To accomplish this, we work with you to maximize your insurance reimbursement for covered procedures. We do not participate with any insurance network.  The reimbursement rate for each insurance plan varies.  As a curtesy, we will be happy to prepare your insurance forms as well as a treatment plan for you to submit. If you have any questions, please ask our staff. They are well informed and up-to-date and can be reached by phone at (212) 410-6700.